About Millenium Collections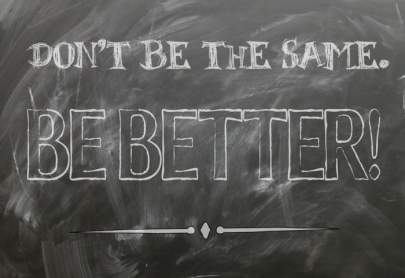 Millennium Collections Corporation, one of few agencies in the country certified and audited regularly by the Commercial Law League of America and the International Association of Commercial Collectors, is dedicated to providing our clients with superior performance for all of your commercial collection needs. At Millennium, we treat each client as if they our only client, and each collection account as if it were our own. We know that we are measured every day by the results and the service that we provide. See the difference for yourself.
Why Millennium Collections?
We provide an option to the "typical" collection agency. Our founder and President, Jonathan Rose, is a commercial trial lawyer with over forty-five years of general counsel, law firm, and collection agency experience. Mr. Rose created Millennium to provide clients with high grade, realistically priced collection services with highly trained collection agents and a staff providing immediate responsive service, all overseen by legal counsel available to successfully negotiate high-balance accounts. Where the typical agency collector is impeded by a debtor's excuses, such as late delivery or defects in unreturned product, our collectors are trained in the law to deal with these delay tactics through the study of actual case files. They are taught to deal with disputes by the application of commercial law, provisions of the Uniform Commercial Code, secured transactions, and the bankruptcy code. While most collection agencies close accounts soon after a debtor disputes a collection, our collectors will go past the invoice into the facts of the purchase to defeat a debtor's objection to payment, allowing us to collect a greater percentage of our client's accounts. And Millennium's remittance schedule issues payments to our clients every fifteen days, faster than other agencies. Why accept anything less than the most qualified collection agency? You can benefit from our experience and recognition in this field.
Reduce costs
Improve processes
Increase cash flow
Decrease bad debt write-offs
Improve DSO
Increase recovery rates
Better manage your amount of outstandings
Maintain relationships with valued domestic and international customers
Be fully informed of progress
Get liquidity and cash flow
Increase own company financial attractiveness
Save personal resources
Industry Relationships
Skip Tracing: You Can Only Collect From Those Who You Can Contact
In our increasingly mobile, international society, skip tracing has become more and more important to a successful collection effort. At Millennium, we have access to the best locate databases available, as well as experienced collectors skilled at using those tools to find both people and assets. Millennium's specialized, criteria-based skip trace process optimizes new telephone and address information on a daily basis so our collectors can contact your accounts.
Corporate Information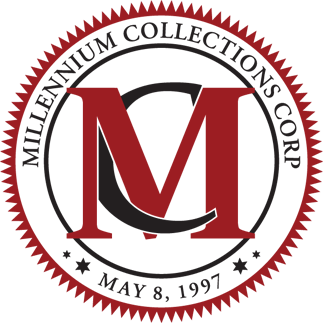 Millennium Collections Corporation was founded and incorporated in the State of Florida in 1997. The company is a licensed commercial collection agency, with a $50,000 surety bond on file and a $150,000 bond required as part of our certification by the Commercial Law League of America and the International Association of Commercial Collectors. All collections are placed in a segregated trust fund for the benefit of its clients which account is audited regularly as part of the certification process.
Jonathan D. Rose – CEO
Mr. Rose received his law degree from Brooklyn Law School in 1977 and is a member of the Bar of the State of New York. He began his practice with the firm of Netter & Bendes in New York City in 1977, and concentrated on commercial litigation. In 1980, he became General Counsel of Sheldon Electric Co., a major electrical contractor in the New York metropolitan area, which concentrated in large public and private development, hospitals, schools, hotels and malls. In 1983, Mr. Rose became General Counsel to the national construction firm of Hatzel & Buehler of Wilmington, DE, which constructed properties such as sports arenas, Disney infrastructure, power plants, hotels, residential and commercial structures. In 1986, he joined the firm of McDonough Marcus Cohn & Tretter, P.C., a nationally prominent litigation firm, practicing in the areas of commercial litigation, labor relations, construction and development litigation in the state and federal courts.
Fee Structure
Our fee structure is wholly contingent upon successful collection of our client's account. The contingency fee rates are offered based upon the age of the delinquent account(s), the size of the accounts and the frequency of placements. Generally, these rates can vary from fifteen percent to thirty-five percent. The rate for accounts forwarded to an outside attorney for collections is 35% for domestic accounts and forty-five percent for international accounts, or amounts based upon fee structures required by international counsel.
Frequently Asked Questions
Do you require a contract?
Our agreement only provides that if an account is placed for collection, the agreed contingency rate shall apply. Our agreements don't require that you place a certain amount of accounts, or that you may not use another agency.
Are you licensed and bonded?
Yes. We have a commercial collection agency license and a bond of $50,000 filed with the state of Florida, and an additional bond of $150,000 required as a Certified Agency.
Are there any upfront charges with Millennium Collections?
No. Our fees are all contingent upon successful collection of your accounts.
What information does Millennium need to collect my account?
We require the name, address, and telephone number, date of the invoice, amount due and a copy of your most recent statement to start collections. Additional supporting documents and information can be provided later.
How often do you remit my money to me?
We remit twice a month, on the 1st and 16th.
What is your fee if you get my product back?
If our client agrees to accept returned product, the agreed contingency fee is applied to the invoice value of 75% of the returned product.
Do you provide online access?
Yes. Our clients have online access to real time notes of our collectors, analytical reports such as active accounts, accounts inventory, performance analysis, and closed accounts.
Can I place large numbers of accounts for collection easily?
Yes. You can upload your accounts and associated backup documentation through the use of our client access portal for customers, or, you may send us a spreadsheet for import into our system.
How often should I place my accounts into collections?
There really is no simple answer to that question but realistically, you should place them no later than when they are 120 days old, and earlier if your client breaks payment promises.
Do you collect consumer debt?
No. We specialize in commercial collections only.
Do you collect international accounts?
Yes. We have successfully collected accounts from Western Europe to the Pacific Rim.